Eyebrow & Eyelash tint and lifts
Want a natural enhancement for your lashes and brows? These are the perfect services for you, AND they do not include any maintenance.
Eyebrow Tint and Lamination Tint $35
Lamination $65
Combo $90
Lamination enhances the look of your natural brow. This procedure uses a perming solution, a neutralizer, and then keratin treatment to set in the eyebrow hairs in the desired position. To achieve the best outcome, eyebrow lamination is paired with tinting and shaping. This leaves a bold and defined brow shape.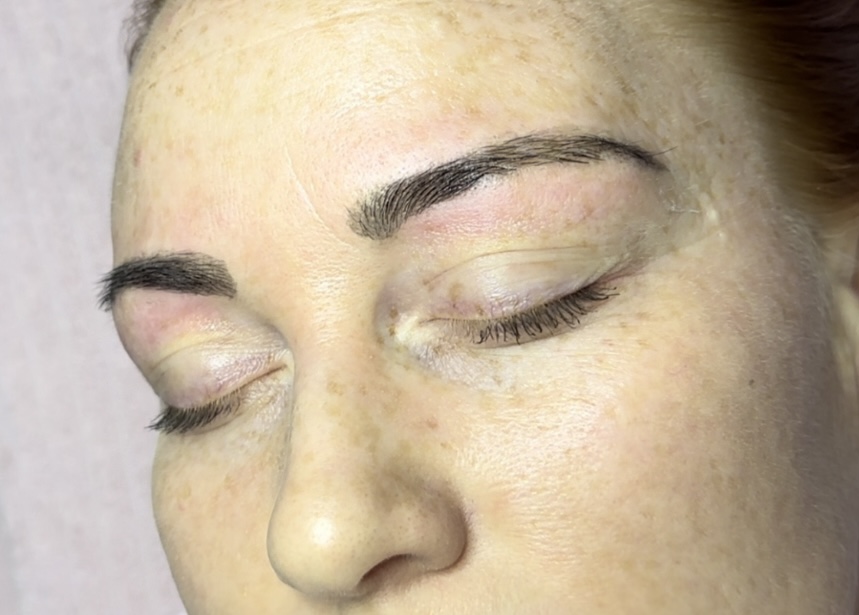 Eyelash Tint and Lift
Lift $65
Tint $35
A Lash Lift and Lash Tint is the perfect dynamic duo to elevate, curl, and color your lashes in just one convenient appointment. Many clients prefer this service to the full set of lash extensions; the results are less dramatic (although still impressive), but it's more affordable, faster, and provides easier upkeep.