The Nail Bar & Beautique wants to be your home away from home. A place to slow down and take time for YOU. From the moment you walk in you are greeted with an environment filled of relaxation, happiness, and cleanliness. At The Nail Bar & Beautique you will be treated to a calming luxury experience that will leaving you feeling renewed, refreshed, and ready to concur the world. We understand that everyone relaxes differently, so wether you'd like to bring a book and quietly read, or use your manicure like a confessional booth, we are here to service you. We look forward to giving you the space that fits your mood. It's your special moment to relax, so let us make it the perfect one!
Take a Sneak Peak Into The Nail Bar & Beautique's Atmosphere
Nails
Regular Polish, Gel Polish, SNS Dip Nails, Acrylic, Gel X Nails, Hard Gel Nails
Lash Extensions
Eyelash tint, Eyelash lift, Classic lash set/fill , Hybrid lash set/fill, Volume lash set/fill, Mega Volume lash set/fill.
Click Here
Your safety and comfort are our top priorities. At The Nail Bar & Beautique, we have a strict cleaning schedule that includes using ONLY hospital grade cleaning supplies for the whole salon. Our utensils are stainless steal and non-porous. All utensils are scrubbed with anti-bacterial hospital grade soap, soaked in a hospital grade BARBICIDE solution, and dried in a UV sterilizing box before each use. Each of our clients will also be supplied with their own manicure and pedicure kit which is discarded after each use.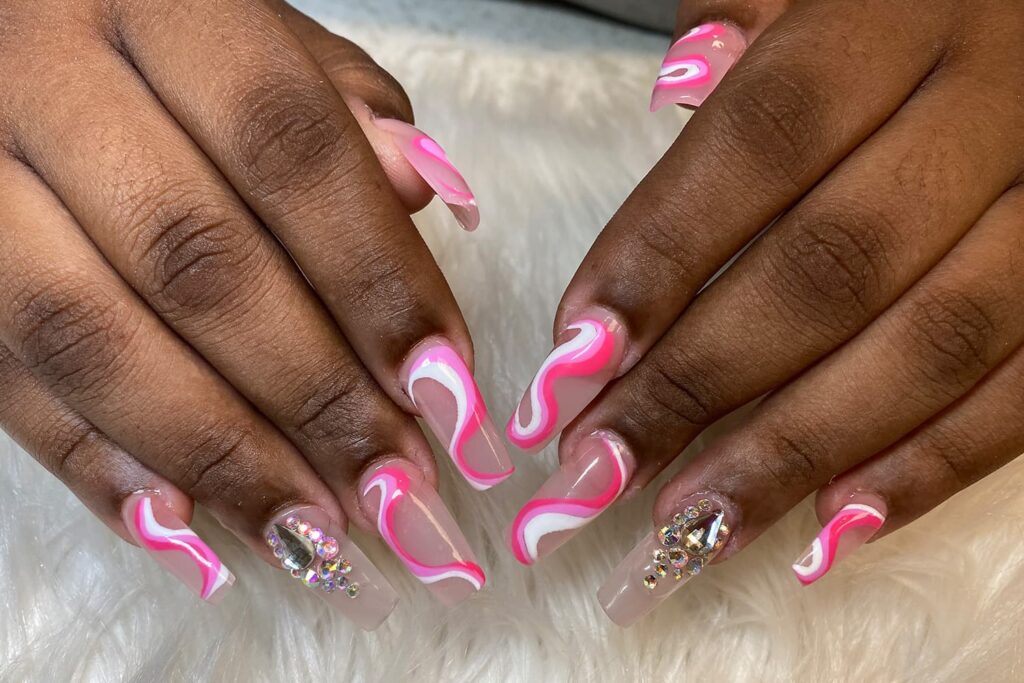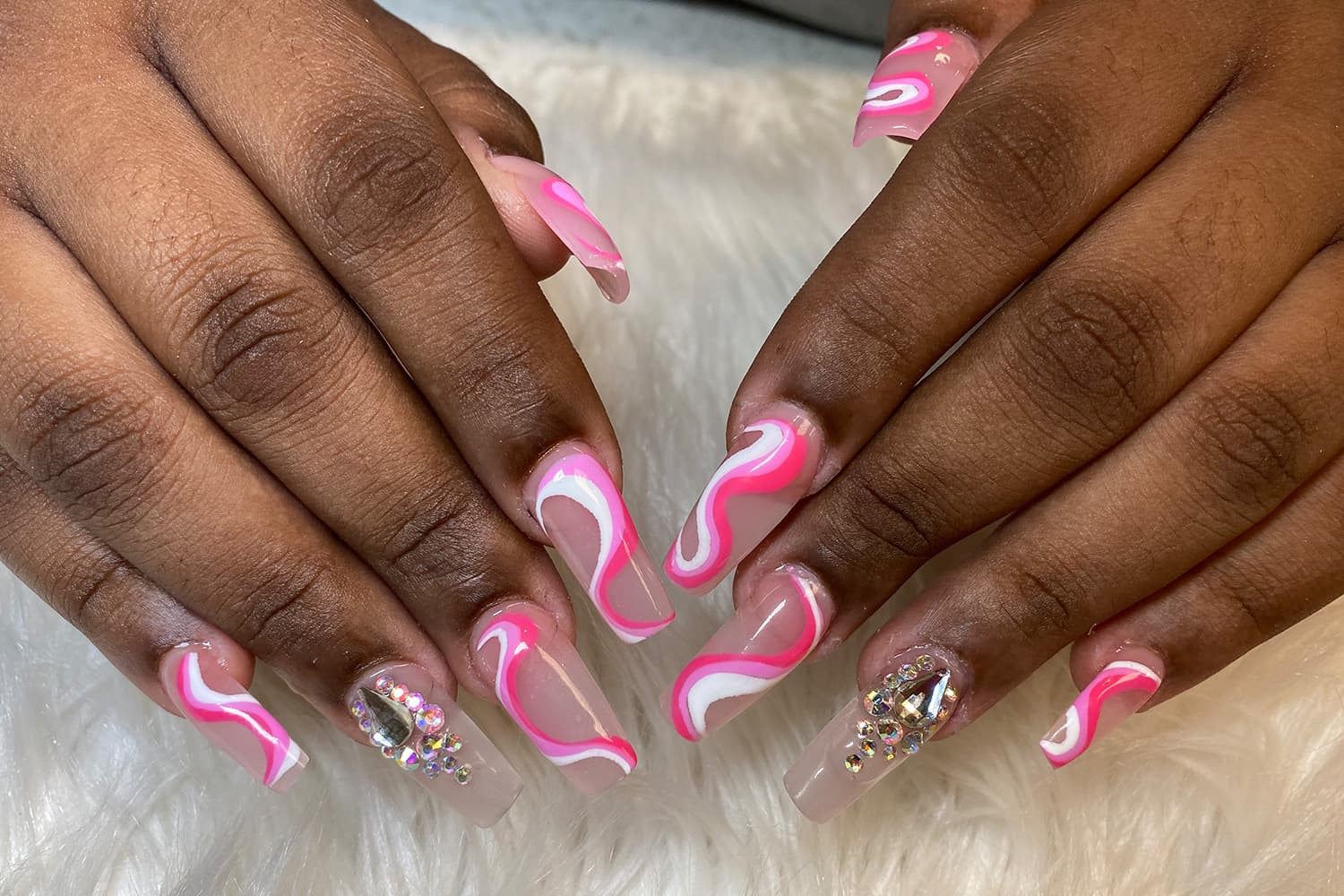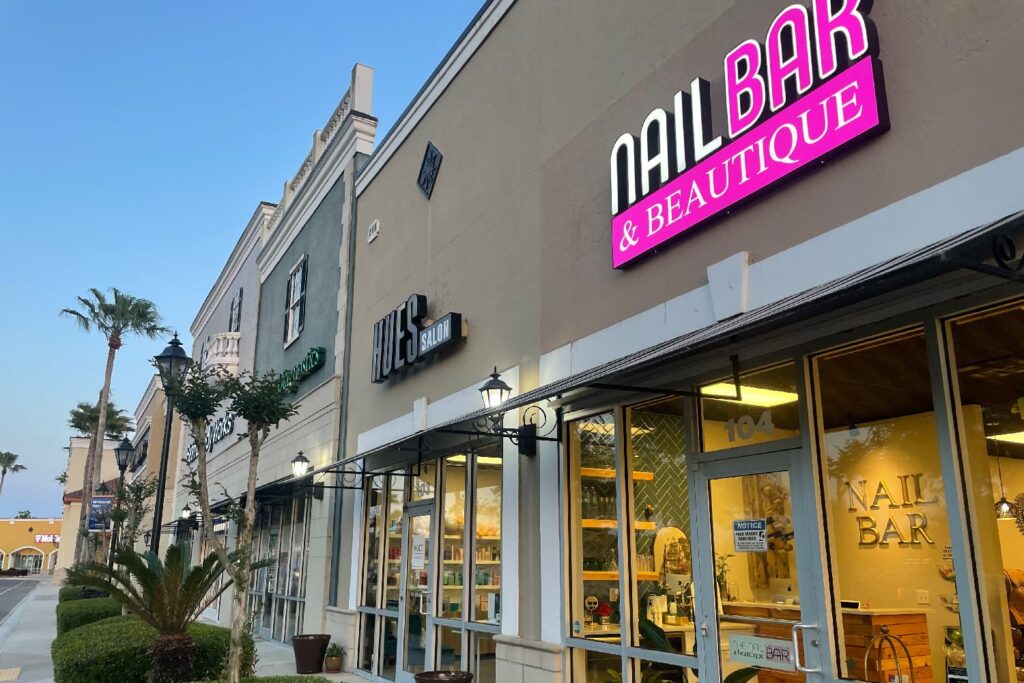 Our air quality control systems exceed Florida's state and our county code requirements. We have a ventilation system at EACH nail station that removes toxic chemicals, dust, and bacteria out of the air. This also extinguishes any strong nail product smells, offering safer and cleaner air than any other salon.
I love myThe Nail Bar and Beautique! Awesome people who do awesome work. They even have facials( which I am gonna get one soon) I love Daria and Victoria! But, have had other nail techs help me. They are all very good. My nails have never been better!The owner is a very kind person who cares about her business and her customers. They are worth every penny. They do permanent makeup as well as lashes. You will be well taken care of and pampered here. It is a spotless salon.
Debbie V.
Gabbi at the Nail Bar is amazing! She makes all my nail dreams come true. She is so talented with all of her nail art and helps me decide when I am not sure what will look best. Gabbi also keeps the appointment fun and I look forward to my appointment with her each time!
Katherine F.
This salon is the best! From the moment you walk through the door, you are greeted by the amazingly friendly, professional staff. They have honed the concept of a luxury experience, and have the absolute best, highly trained staff of professionals. I cannot say enough kind words, I'll never go anywhere else!
Judie E.
I drive an hour just to get my mani and pedi from Viktoriia, she makes me feel comfortable and is very tentative to my nails!! I give her 10 🌟 Every one in this shop is great! They are all so nice and the shop is very clean! Thanks for the treatment today Viktoriia!!! 😊
Karen H.
Tetiana is amazing!! She is patient with her customers and keeps them comfortable during the waxing process. She is incredibly skilled and thorough with her work!!
Molly O.
Ive been going to the Nail Bar for a few months now and i absolutely love it! The place is really clean and everyone is super nice. Daria is the best!! She is super sweet and does an awesome job with my nails every single time! 100% recommended!!
Marielmi H.
The best nail salon in St.Augustine!!! Professionally all equipped with the most modern equipment, amazing staff!
Nataliya K.
Browse our Eminence Products!
340 CBL Dr Suite 104, St.Augustine, FL 32086
9:00 AM – 6:00 PM
Tuesday – Sunday